Bras, bras measurement, brassiere, bustier corsets
According to Oprah's bra intervention, 80% of women are not wearing the right bra with their underwear lingerie! Are you one of them? After hearing this shocking revelation, I got measured by a professional right away and look and behold, I was one of those 80%! Chances are, you are not wearing the correct size either!

You do not have to go to a professional to be measured. I will provide you with some simple instructions on how to correctly measure your bra size in your own time, in the privacy of your own home.


Bustier Corset, garters and white stockings

Bras Step #1: Band measurement :
Measure under your arms, high on your back, around the top of your chest.

If this measurement is an even number, then this is your band size.

If this measurement is an odd number, then add 1" to determine your band size.

Record that number, you will need it for step 3.


Bras Step #2: Cup measurement :
While wearing your favorite supportive, comfortable bra, measure loosely around the fullest part of your bust.

Record that number, you will need it in a sec.


Ads

Black enbroidered bra and matching bikini bottom
<
Bras Step #3: Do the math : Subtract your band measurement from your bra cup measurement; each inch represents a cup size.

(1"=A cup, 2"=B cup, 3"=C cup, 4"=D cup, 5"=DD or E cup, 6"=DDD or F cup, 7"=G cup,
8"=H cup)

For example, if your band measurement is 34" and your cup measurement is 40", then the difference between these measurements is six inches, and you would wear a DDD or F cup.

If you are not sure about your size, consult a professional bra fitter in a department or lingerie store.


Underwear lingerie Quick Fit Tips
Measure your bra size every year, or more frequently if you have major body changes such as weight loss or gain, pregnancy, etc. Replace your bras every six months.
Red embroidered wired bra
Most bras get worn out from laundering and wear out after about six months.


Check your bras occasionally for signs of wear and tear like stretched out straps and/or underwires that poke, which signal that a bra is ready for retirement.


A truly supportive bra that fits properly will fully encompass (but not necessarily cover) the entire breast regardless of the design.

Classic signs of an ill-fitting bra :
- Double-bubble' effect-when you are pouring out of the top of the bra

- Side spillage'-where you are pouring out of the sides.

- For optimal comfort and support, the back wings (back wings are the strips of fabric, which extend from the outer base

of the cups and secure in the back) of your bra should be comfortably anchored at or below your shoulder blades.

- If you are bulging out of the top of your bra, first make sure you are wearing the correct size then check to see if

the cup type you have chosen is too shallow for you.

- The shallowest cups are demi (as they are not intended to cover the entire breast) and padded (the padding takes up some of the space in the cup).

- If you are consistently noticing the bulge, you should opt for non-padded, full cup bras.

- If you are experiencing pain in the neck and shoulders, you need a supportive bra, which evenly distributes the weight of your breasts.

- If you would like to minimize your assets, choose a minimizer bra, which can reduce the appearance of the bust by up to one-cup size.

It is important to note that bra manufacturers have different sizing guidelines. One manufacturers cup size DD may be another manufacturer's size E.

Please be sure to check your measurements against each company's sizing charts!

If you are a busty woman and struggle to find clothing that fits, we can help! The solution to your problem can be found at AmiClubwear online store, Styles for the Busty Figure. They also are a retailer for bras and panties for the busty woman!



>>>>>Go to Plus Size Bras and Lingerie page>>>>>>
---
Useful links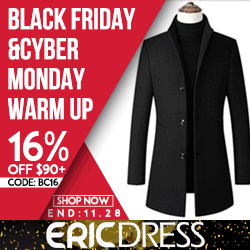 - -


Main Link: HOME
---
All celebrity's and model's pictures are the property and copyrighted of their respective owners.
All celebrity's and model's pictures are provided for personal use only.
All members have certified that the pictures submitted are of individuals 18 years of age or older and all primary producers have certified that they have complied with 28 C.F.R.75 thereby exempting Lingerie.checkingtobuy.com from the record keeping requirements of 18 U.S.C.2257(a)--(c).The owners of this website are not the primary or secondary producers (as that term is defined in 18 USC section 2257 or subsequent case law defining such) of any of the visual content contained on this website.
---
| Links | Disclaimer | Privacy | Site Map