Pink lingerie with lace, ribbons
The perfect bra is continuosly being designed and most ladies have been trying new bra sets models for years. Women have gone through every possible bra's models from run away shoulder straps, itchy nipple ripping lace, a visible shoulder bra line to indecent and much more.

Nowadays, there are some medical warnings which spread some doubts if wear or not "wired" bras. Anyway, all them continue being modeled by beautiful and sexy girls through photo galleries which includes bra, G-strings, tangas, thongs and all kind of swimwear, even in Modelling videos and sensual and sexy actresses and celebrities.

It´s quite difficult that a man can ignore a woman using an special and comfortable lingerie with beautiful Laces, ribbons, silks, bra sets, leather, vinyl, and other new materials that make the ladies "bright" while wearing them. Any woman can look irresistible in "that" special lingerie.

Ads

Lingerie: black camisole set

Underwear such as bra sets and more beautiful lingerie is now at any woman disposal in most of countries all over the world to help them to improve their self steem and to make men enjoy their sensual beauties.
Finding the Perfect Fitting Bra ... just click Here!
The perfect fitting bra is the Holy Grail of women's lingerie. For many women, the perfect fitting bra might as well be a myth, a fairy tale, something completely unobtainable.

But never fear, we have come up with some simple guidelines to help you on your quest for the perfect fitting bra.

The bra strap around your body should be firm but comfortable.

When you stand side-on at a mirror, the strap that runs around your body should be horizontal and should not ride up at the back at all.


Three step check for the perfect fitting bra:
If the back of the bra rides up in the back, it is too big.
The wires at the front should lie flat against your rib cage. This is also true for soft cup bras. The under wires should not dig in, rub or poke out at the front.
Your breasts should be enclosed in the cups and you should have a smooth line where the fabric at the top of the bra cup ends and meets your bust.
You shouldn't have any ridge or bulging over the top or sides of the cups, even if you are wearing a balconette style or lower cut shape.
If your breast bulges out of the cup, the bra cup is too small.
Trying-on tips
When you are trying a bra on, it's best to start off by fastening it on its loosest hook. This way you will be able to tighten the bra up if it starts to give in the back a bit when you've worn it a few times.


Also, remember to adjust the shoulder straps to ensure that they are not too loose.
When you've put on a bra, you may need to adjust your breasts to make sure that they are in the cups properly.
It's a good idea to try a T-shirt or top over the bra that you are trying so that you can see the shape that style gives you underneath your clothes.
"The bra straps dig into my shoulders and give me red marks..."
The main support provided by a bra should come from the strap around your back and not the shoulder straps.
If your bras shoulder straps are digging in, you are probably wearing too big a back size so you need to drop a back size.
Alternatively, you may simply need to loosen the shoulder straps.
"The bra cups are wrinkly, particularly at top and sides..."
This is usually a sign that the cup sizes is too big so you may want to try one cup sizes smaller. However, if the wrinkling is only at the tip of the cup, this could be an indication that the cup size is too small because your breasts cannot fit into the cups properly - in this instance, try one cup size bigger.
Try one cup up and then one cup down to determine which cup size corrects the problem.

If you are looking for a sexy bra, bra and panty sets, bra and thong sets or bra and G String sets, visit Ericdresses a great place to find cute and comfortable underwear and other beautiful and sensual lingerie.
Go back to Main Menu Page
Ads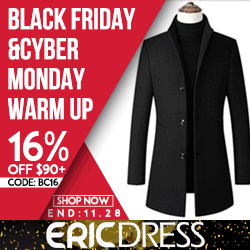 All celebrity's and model's pictures are the property and copyrighted of their respective owners.
All celebrity's and model's pictures are provided for personal use only.
All members have certified that the pictures submitted are of individuals 18 years of age or older and all primary producers have certified that they have complied with 28 C.F.R.75 thereby exempting Lingerie.checkingtobuy.com from the record keeping requirements of 18 U.S.C.2257(a)--(c).The owners of this website are not the primary or secondary producers (as that term is defined in 18 USC section 2257 or subsequent case law defining such) of any of the visual content contained on this website.

| links | Disclaimer | Privacy | Site Map